2023 Jiayue Southeast Asia Tour
15-09-2023
This month, Jiayue leaders were invited by customers to travel to Southeast Asian countries. We received a warm reception in Southeast Asian countries. We were very touched when they picked us up at 2 or 3 in the morning. The next day, they also took everyone to walk around and introduced us to the unique architectural styles and cultures of Southeast Asian countries. Jiayue's customers treat people with sincerity, because Jiayue is selective in choosing customers. If you choose the same customers, you will feel comfortable and efficient in doing things. At the same time, Jiayue also treats customers with sincerity and goes both ways.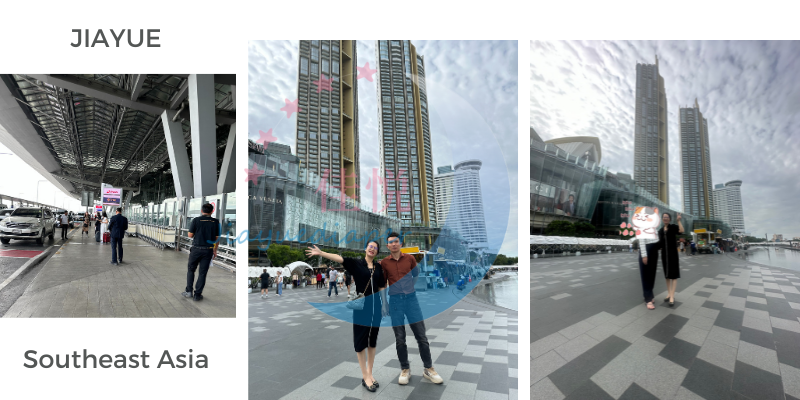 Based on recent visits and experiences in recent years, as well as our observations of changes in the foreign trade market and economic situation, Jiayue has concluded that from a 0-1 market, the cycle is becoming shorter and shorter. The Southeast Asian diaper market has entered back-end competition, and even entered fierce competition. Taking Vietnam as an example, from 2019 to 2022, after rapid growth from 0-1 in the past few years, it began to enter the era of competition in 2023, and the market was relatively saturated. Another example is Kazakhstan. From 2020 to 2022, OEM manufacturers have also entered an era of blooming. By 2023, they have also reached saturation. So it is not difficult to see that the cycle will become shorter ranging from 2 to 4 years. In the future, the market cycle may be shorter.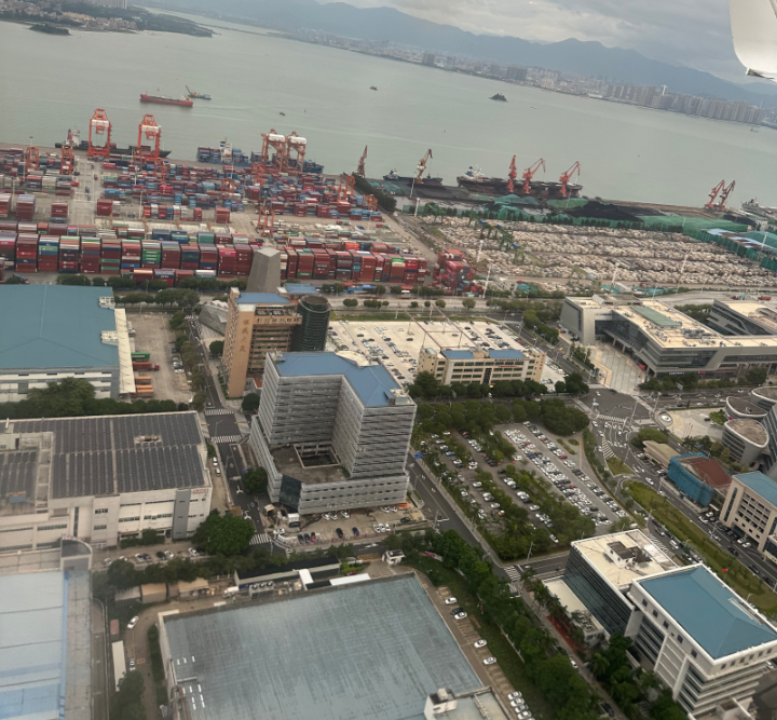 Therefore, Jiayue also reminds customers that brands that entered the market early already have brand advantages, while brands that are latecomers have more advantages in entering the market with cost-effectiveness, so many economical products have appeared in the market. Nowadays, with the rapid development of the Internet, sales channels in Southeast Asia are diversified. Shopee is still the mainstream website for sales in Southeast Asia, and Lazada is the second and third largest. The most new sales channel of tiktok is also rapidly emerging.Such as the e-commerce of Thailand's ready-made pants market,sales have been very hot in the past two years, but it is worth noting that consumers still have strong demand for offline supermarkets, pharmacies, hospitals, etc. Secondly, regardless of adult diapers or baby diapers, despite the rapid economic growth, the new generation still prefers economical and cost-effective styles, especially large-volume and promotional styles. In the post-competition era, major brands have also begun to adopt a promotional model.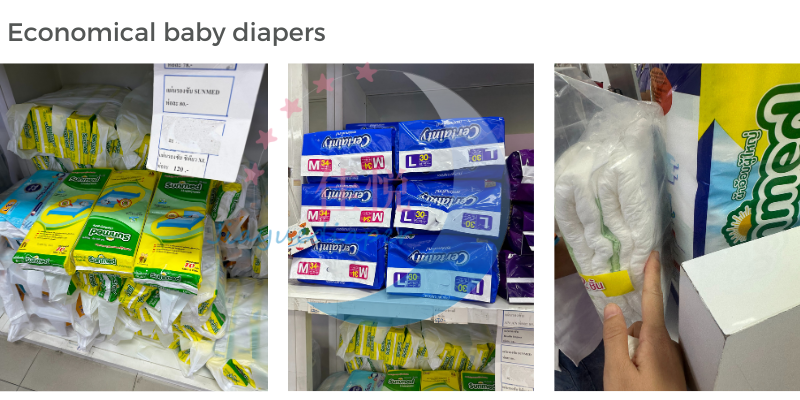 According to data, among the top ten countries in China's import scale, four are Southeast Asian countries, namely Vietnam, Cambodia, Indonesia and the Philippines. It can be seen that in such a fiercely competitive market, it is still possible to enter. Jiayue has helped many customers in Southeast Asia become well-known local brands. Please contact us for details~Whatsapp/Tel/Wechat: 0086 15980308853