Menstrual Pants and Adult Diapers
22-09-2023
Differences:
1. Target Audience: Adult diapers are designed for adults and cater to those with incontinence issues or individuals who may need emergency use when it's inconvenient to access a restroom. Menstrual pants primarily target women and are typically used during a woman's menstrual period.
2. Price: Adult diapers tend to be relatively expensive. Menstrual pants are more affordable as they are used in larger quantities.
3. Styles: Menstrual pants typically feature a pant-style design with relatively limited style options. Adult disposable diapers come in two styles: waist-tape style and pull-up style, also known as pull-ups.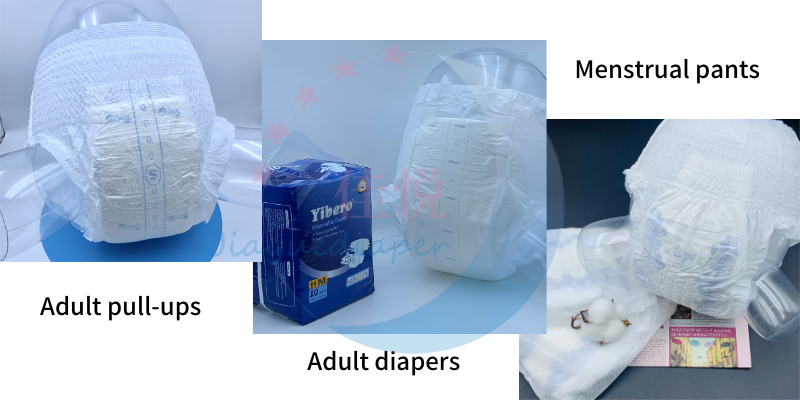 Market Trend Analysis:
1. Adult Diapers: With the severe aging of the global population, the growth rate of the population aged 65 and over is surpassing that of younger age groups. Data from the World Population Prospects: 2019 Revision indicates that by 2050, globally, one in every six people (16%) will be aged 65 or older, compared to one in every eleven (9%) in 2019. In Europe and North America, by 2050, one in every four people will be aged 65 or older.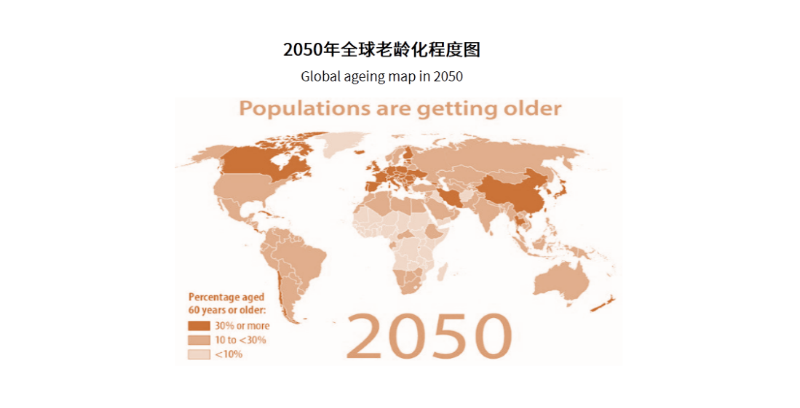 With such a substantial elderly population, the adult diaper market remains highly competitive, especially in regions with significant aging populations such as Japan, South Korea, Europe, and North America, where the demand for adult diapers is even higher. However, it's worth noting that the market faces fierce brand competition. Matured manufacturers focus on building brand value, while newer entrants often enter the market with a price advantage. Therefore, there is still room to enhance brand strength and value, and it's not too late to do so now!
2. Menstrual pants: Menstrual pants are primarily used by women during their menstrual periods, so the market demographic is not as extensive as that of adult diapers. However, due to the overall improvement in global economic levels, increased knowledge and health awareness among women, and a growing audience, the market for menstrual pants is expanding. Additionally, menstrual pants are still considered a relatively untapped market, with less intense competition. Therefore, entering this market now presents an optimal opportunity.
Based on our past experience, Jiayue believes that both of these markets are suitable for entry and offer good opportunities for brand enhancement. Jiayue has its own brand, Yibero, especially in the adult diaper series, which has already entered the Russian market with the highest quality and received positive feedback. Even in the off-season this year, Jiayue continues to maintain stable shipments, which indicates that the market is favorable, and Jiayue's quality is trustworthy. Contact us now!Whatsapp/Tel/Wechat: 0086 15980308853